Enjoy the great color of the Medellin Flower Fair
On your visit to Medellín, you will discover why the capital of Antioquia is an example of innovation: modern buildings and advanced solutions in all areas of life can be seen in every corner of the city.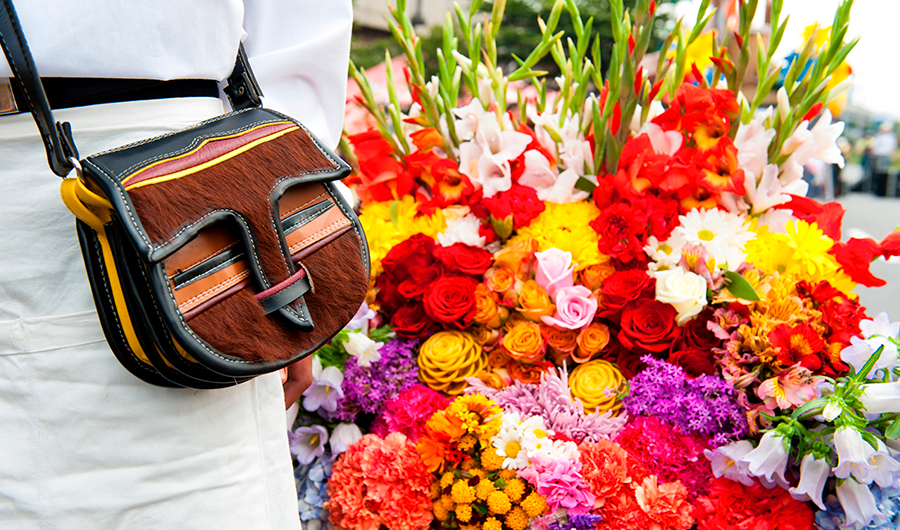 But on your tours, you will also realize that the impressive modernization has not made the city forget its origins and roots. In fact, the 'paisas' (as the inhabitants of this region are affectionately called) highly value the legacy of their ancestors.
For this reason, the city dresses up every year in August to celebrate the spectacular Feria de las Flores, a festival you won't want to miss if you want to get to know the mix of tradition and modernity that has made Medellín an example of growth and innovation around the world.
This celebration, which was born in 1957, pays a ten-day tribute to the beautiful flowers grown in the region.
Thus, the main event of the Fair is the Silleteros Parade, in which hundreds of farmers from the region carry on their backs creative and colorful silletas that they themselves design and decorate with all kinds of flowers.
Every year, thousands of tourists travel from all over the world to witness this beautiful spectacle.
In addition, the Medellin Flower Fair is completed with many other activities that you will love, such as gastronomic samples, concerts with renowned local and international artists, and a parade of classic and antique cars that fills the streets of the city with particular contrasts.
The National Trova Festival is also held during the Fair. In case you don't know, the trova is a musical style typical of the Antioquia region in which improvisation and humor are the main protagonists, so this festival will be an excellent opportunity for you to have fun while you get closer to one of the greatest traditions of the paisa people.
And if you want to take advantage of the Fair to learn more about the cultivation of flowers and the importance they have for the region, you have two great options: on the one hand, you can visit the beautiful Botanical Garden of Medellin, which has exhibitions of various flowers. One of them is the orchid, a symbol in the country, as it is the national flower of Colombia.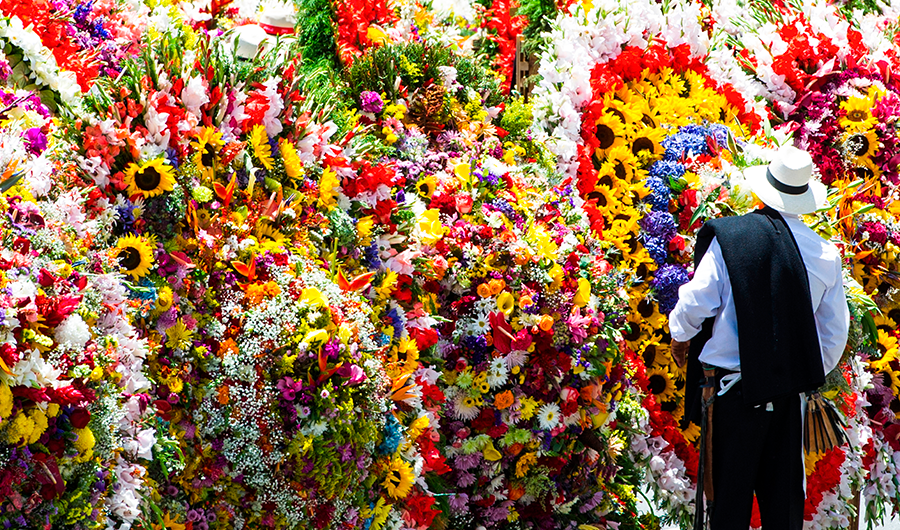 The other great alternative is taken by many tourists, and consists of visiting farms located on the outskirts of the city to learn first-hand about the world of flowers, which several generations of Antioquians have protected and cultivated.
So take advantage of the month of August to visit Medellín and get to know the best of its festivals, where you will discover that the charm of this great city lies in the sum of the traditional and the modern. We are waiting for you!