Medellín is one of the happiest cities in Colombia and for good reason. Paisas love to live life to the fullest through dancing the night away!
Perhaps that's why visitors and locals flock to bars and clubs in large groups to enjoy Medellin's nightlife.
There are many places in Medellin to go out, have fun, and de-stress. If you're looking for the best nightclubs around the city, we've got your back. Keep reading to find out!
La Oculta
Let's start the list off strong with a petite crossover club nestled in the heart of Provenza: La Oculta.
This place features two separate bars, both of which are worth checking out. It's also a spot that's frequented by Medellin's beau monde!
If you're going to visit the two late night bars hidden inside La Oculta, make sure that you bring a well-funded card.
The drinks flow here, and they don't flow with a low price tag!
Son Havana
Next on the list is Son Havana.This little club hosts the best salsa concerts in the city.
Open from Wednesday to Saturday, there are free classes on Wednesday and Thursday nights. If you haven't yet learned to pick up your feet and swing your hips, that's the time to visit!
The consecrated dancers go from 9:30 p.m. and every weekend there's a live band from 11:30 p.m. In other words, this place is pretty popping!
Whether you're just there as a spectator or you're ready to hit the dance floor, Son Havana is worth checking out.
Baren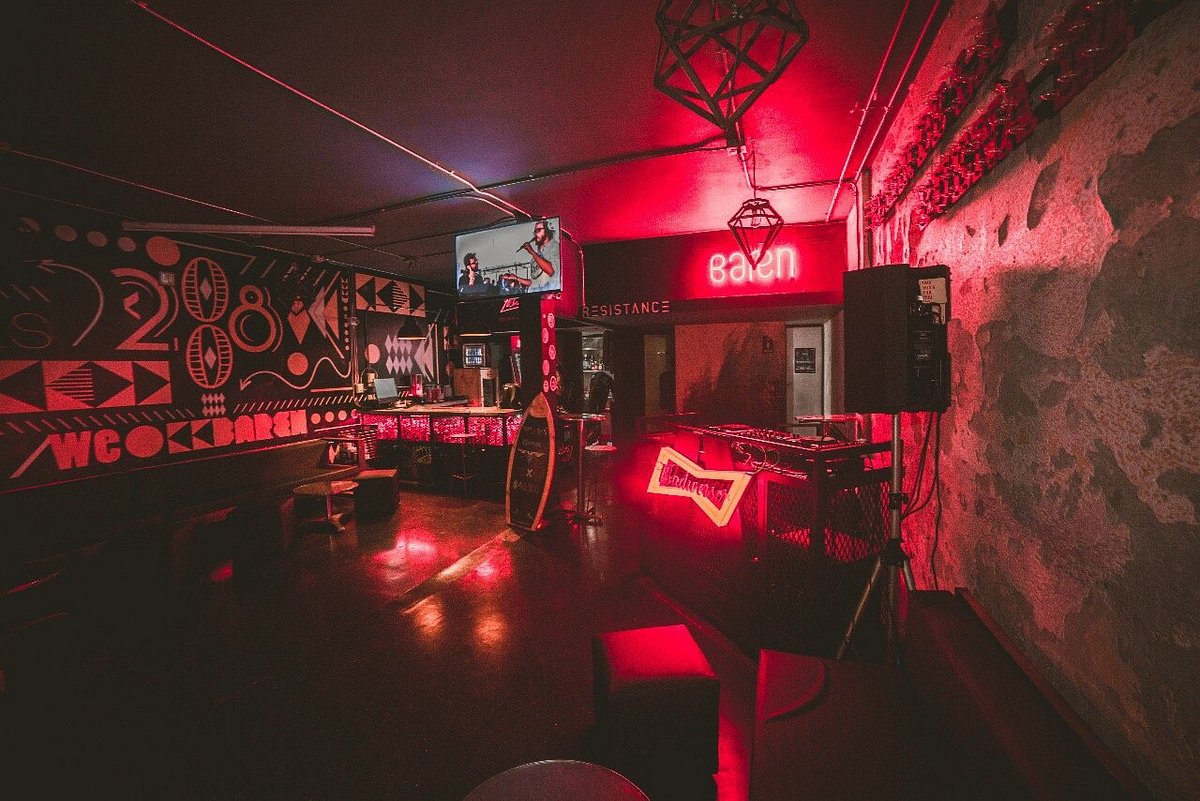 Baren has live DJs every night, which means that the party never stops.
Regardless of whether you're going out for taco and tequila Tuesday or you're planning to get your groove on on a Saturday night, Barren has got you covered.
Partygoers love the atmosphere of this place and say that the taste of the liquor here is great. I don't know if they're sneaking premium into the standard bottles, but it sure tastes like!
It's a great place for those who enjoy techno, techno house, house, and deep house music.
Salón Amador
Salon Amador is an exclusive club for people who enjoy electronic music.
They tend to get some pretty big artists in their doors, both national and international. That means that if you're in the mood for good music, this is the place to come.
In terms of the vibe, the decoration and atmosphere of the place are some of the best in Medellín. Foreigners and locals like love to visit this place to have fun with friends thanks to the mood in the club.
Bonus: it also has some very good cocktails.
Pub Rock Lleras
If you're looking for an affordable place to hang out and listen to rock music, you've got to check out Pub Rock Lleras.
This place is pretty much everything you look for in a bar: cheap, fun, and not uptight.
Whether you're interested in getting rowdy or just want a round or two of beers to split with friend, Pub Rock Lleras is a fun time.
Vintrash
If you're one of those who enjoys an excellent beer, Vintrash is the place for you. They offer excellent beers on tap that will hve you coming back for more!
What's really cool about Vintrash is that they host regular events. For instance, there's a Tuesday night meetup where you can learn Spanish with fellow foreigners.
After the meetup, there's a party that lasts until the wee hours of the morning. That's a pretty great way to spend a Tuesday night!
Sonorama
Sonorama has a stage with robotic lights that will have your heart pumping and your adrenaline rushing.
In other words, this place is perfect for having a good time with friends and enjoying the night.
Sonorama definitely has more of a club feel than a bar feel. You'll be hard-pressed to snag a table, but you'll definitely get your dance moves on.
Trilogía Live Bar
Travelers love to visit this bar, most likely due to the delicious cocktails. You can order anything you like, but the mojitos are a personal favorite.
Trilogía Live Bar has live music in the evenings. Although it's not every night, there's still a good chance you'll catch some golden entertainment at this venue.
You'll definitely have a good time, and you're likely to stay there well into the night since they're open late.
Donde Aquellos Bar
Even though it's a bar, the food at Donde Aquellos Bar is delicious. Make sure you've got enough room to wash your beer down with a burger!
Apart from the good food and fast service, Donde Aquellos is a pretty run-of-the-mill bar.
Still, it's a nice place to finish off the week with some pals.
Enjoy the Nightlife Medellín Has to Offer
Medellín is a place worth visiting for locals and foreigners alike. This city will make you feel alive and the joy of the people will infect you. This city is full of tradition, culture, and fun.
Don't believe us? Just check out one of the nightclubs we listed! We're pretty sure you'll love it. Let us know in the comments what your experience was like.