I'll admit it. I'm a beer snob.
When I go somewhere new I love trying out different breweries, especially craft breweries. There's something about them that really gives you a feel for the culture and flavors of a city. 
If you're like me and want to know where to grab a good pint in Medellin, keep reading. Delve into the world of local drinks and learn a little about breweries in this city and the variety of drinks they offer!
Metropole Beer Lab
Courtesy of TripAdvisor
Known as the "Craft Beer Corner", this place located in the Manila neighborhood offers craft beers from around the world. They also have local beers, which you can get on tap or in bottles. 
The best thing about Metropole is its beer sampler. The sampler features four small glasses of beer, which are perfect if you want to try a few different things.
There's more than just beer there, too; this small two-story place has an industrial style and a cozy atmosphere. They have a good pizza menu, too, so if you want to pair your beer with something, you can. 
Cerveceria Maestre
Courtesy of Minube
Known as the first Brewpub in El Poblado, in the south of Medellin, this place began operating in 2017, offering fresh draft beer and lots of rock!
Here, you can order beer in a glass, liter, or pitcher, and you can choose between:
Hoppy amber
Bitter
Hazy IPA
STOUT
Irish Red
The Putas Double IPA
Also, you have lots of snack options to accompany a good beer drink such as empanadas and chicken pies.
Within Ceveceria Maestre's own offerings, there are three beers: one black, one blonde, and one amber. Each varies in flavor and alcohol content.
If you don't know what to order, you can also ask for a sampler to help you decide for the next round!
20 Mission Cerveza y Gastropub
20Mission is a craft beer factory that serves nine of its own beers. The beer is so good that they've made it onto the menu of great restaurants in Medellin such as OCI and Carmen.
This brewery is located in Barrio Colombia, an area between El Poblado and Ciudad del Rio, and offers a gastropub setting. There, you can enjoy the best of these craft alcoholic beverages accompanied by main dishes and gourmet food.
The place is a great combination of vintage, rustic and industrial, and also has a stage where live performances or tributes to some artists are often held.
You can also attend a beer tasting with or without pairing by reserving a quota so that you learn a little about the beer theme and enjoy your decisions better!
Cervecería Libre
Cerveceria Libre has two pubs where you can enjoy great caft beer: one in Manila and the other in Barrio Colombia, both in the south central part of Medellín.
This brewery offers a variety of tap beers, having three core beers and several other seasonal ones. A few of their brews include:
Libre IPA
Libre Pasion
Libre Oat Milk Stout
Hakuna Melosa
Lardy Hazy IPA
Likewise, in these pubs, you can enjoy your craft drinks with live music and some snacks.
Cerveceria Libre is a pretty bare-bones place in terms of decor. But, that just helps not to distract from the great beer!
This brewery has been awarded national and international prizes at craft beer festivals. If that's not enough of a reason to order a beer from them I don't know what is!
Bipolar Brewing
Courtesy of For Medellin Lovers
Bipolar is a slightly different brewery due to the design of its spaces and its modernity. While most of the other breweries on this list are vintage or industrial, this one definitely has a modern design.
Bipolar Brewing has 15 beers on tap, including:
Red IPA
German Pils
Cali common
Wheat Beer
In addition, there are beers that they call "star beers". These are their most recommended beers, and include:
Coco Porter
Body Soul
Heaven Hell
Pleasure Pain
Bipolar Brewing launched a "Low Gravity" line that offers drinks with a lower percentage of alcohol that are balanced and easy to drink, even if you don't like strong beverages.
Colombia Craft Brewing Company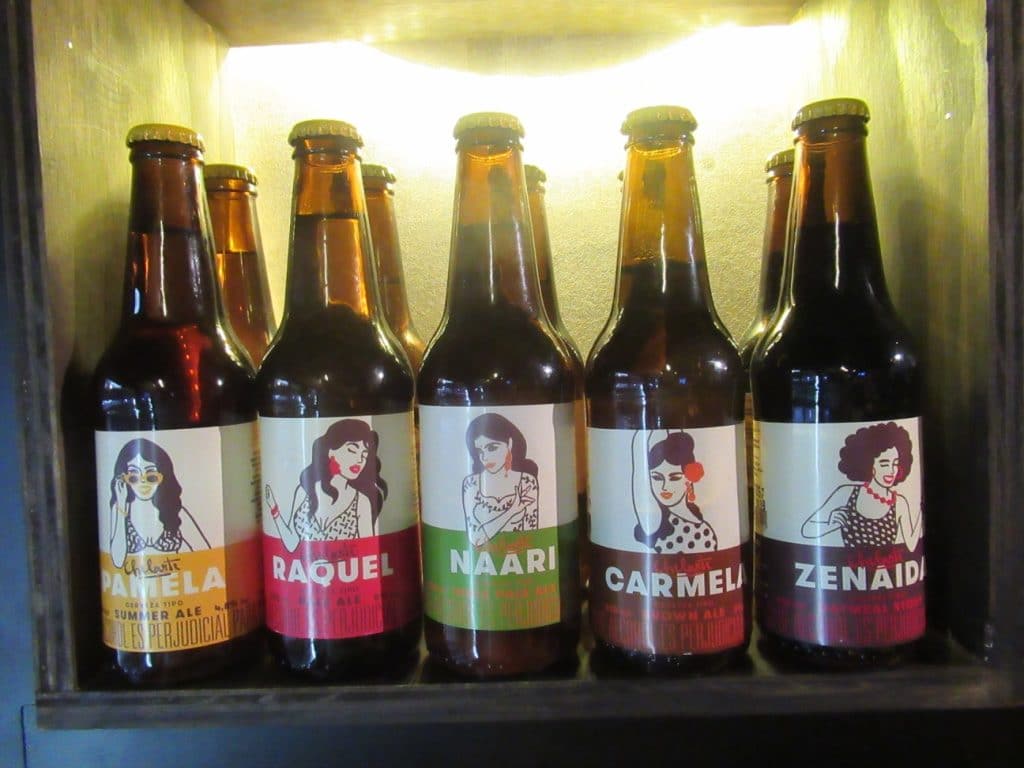 Courtesy of Cartagena Explorer
This brewery proclaims itself as the best craft beer in Colombia. In fact, it's an internationally recognized brewery. 
This place offers beers on tap, and they have cans for takeaway beers if you'd rather drink your brews at home.
This place is located in El Poblado and is distinguished by an environment full of lights and neon colors. There are both indoor areas and outdoor spaces, so you can take your pick of where to chill out with a beer.
For those who still don't know much about beer but want to choose a favorite, you can order a tasting paddle. This is a sampler of a few different beers from the brewery.
Visit a Craft Brewery in Medellin
Medellin might be famous for things like hikes and rides on the metro cables, but it's also home to some great breweries.
And, there's a wide range of these types of breweries around the city. So, whether you're looking for a new hang out spot or you just want to try some new beer, check out a couple of these places.