Nestled in a valley surrounded by mountains and blessed with the perfect climate, Medellín is undoubtedly one of Colombia's most exciting cities.
The city has it all: museums, bars, an excellent public transportation system, and – of course – food. Here you not only find the best of Colombian gastronomy but also dishes and flavors from all corners of the earth, at all prices and for all tastes.
As is to be expected in a city that is always in fashion, this includes the food that has become a worldwide phenomenon: brunch. If you're one of those who can't miss a good brunch on the weekend, start with these excellent restaurants.
As always, remember to check restrictions and closings before planning your trip.
D'Andre Gourmet
Despite what its name may imply, D'Andre Gourmet is one of the best places in Medellín for brunch with Colombian flavors.
With a four-page menu, this restaurant offers a little bit of everything. Whether you want oatmeal, yogurt with fruit, omelets, or bagels, there are what seems like endless options.
But you can also start your morning with some delicious arepas, or earn a medal of honor with the gigantic – and delicious – paisa breakfast, which is enough for two or three but has to eat one.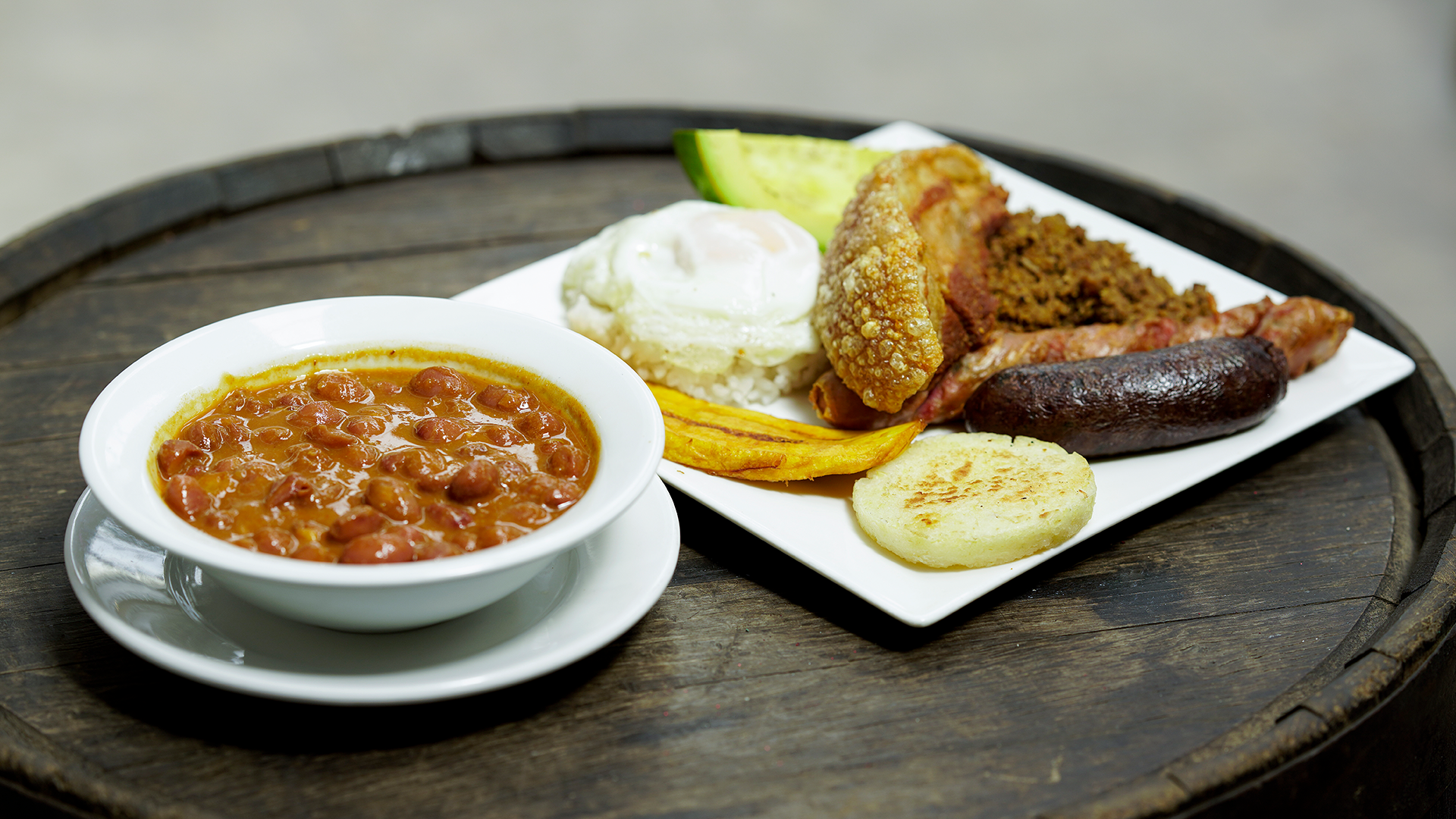 Goose and Beaver
This restaurant's roots are 100% Colombian but its menu is a mix of international delights.
Here you will find typical brunch dishes such as bagels with salmon, pancakes, and eggs benedict. Of course, there is no shortage of delicious mimosas. The atmosphere is rustic, with European influences, natural light, and a terrace perfect for enjoying the Medellín weather.
Although the menu itself is not innovative, what makes Ganso y Castor stand out is its quality of flavor. Order anything with the certainty that you will want to come back again and again.
Azul Selva
Azul Selva not only offers brunch but specializes in it. The restaurant's mission is to bring healthy and sustainable food to Medellín, so it uses natural and, as much as possible, locally sourced ingredients.
Ingredients are purchased the same day, guaranteeing quality for customers and less waste for the environment. Another plus for Azul Selva is that it has a variety of options for vegetarians and vegans, and those with gluten and lactose allergies.
Some of my favorite dishes include the avocado tostada and pumpkin pancakes.
Versailles
If you want to get away from Poblado to evade the wave of tourists that show up every weekend, head downtown for breakfast at Versalles. Founded in 1961, the restaurant has survived all the changes in Medellín, gaining fame for its exquisite Argentine empanadas.
You won't find what is normally considered brunch here, but it is possible to enjoy their delicious pastries or order something with a little more substance. Particularly recommended is the menu of the day, which promises homemade flavors and generous portions.
The Market
Located inside the Medellin Marriott Hotel in El Poblado, The Market resolves group conflicts by offering all types of food buffet-style.
You don't have to fight with your travel companions because one wants something healthy and the other is in the mood for greasy delights; here you'll find fruits, bread, meats, cheeses, eggs, pancakes, and even sushi!
There are also a variety of juices, lemonades, and alcoholic drinks like sangria and mimosa. The ingredients are fresh and there are several healthy and vegetarian options, so you can help yourself to a little bit of everything and repeat two (or five) times.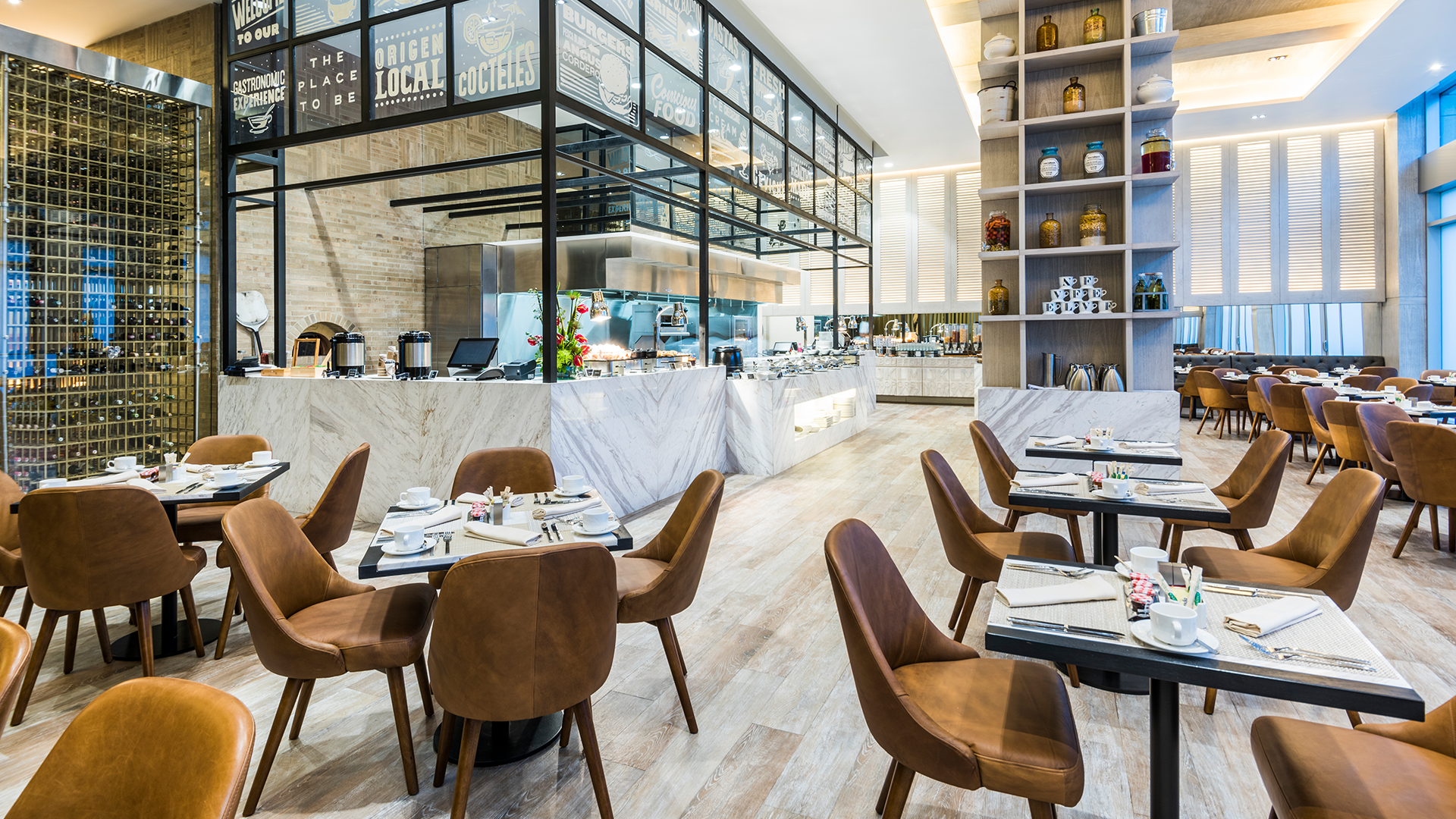 Botánika Cocina Fresca
Botánika is the place to go when you want a different experience. The restaurant draws inspiration from nature not only by developing unique flavors but also by making each dish a true work of art. Don't be surprised if your meal is adorned with edible flowers.
If you want a breakfast-type brunch, order the crusted avocado that comes stuffed with mushrooms and melted cheese. If you want more of the main course, Botánika has everything from kebab to burgers to pad thai.
The only thing to keep in mind is that the brunch menu is only offered on Sundays from 9 a.m. to 2 p.m.