There's nothing like a luxury vacation. Luxury hotels give you a way to really kick back and relax without having to worry about any of the stuff you usually would back home.
While many places around the globe have luxury hotels available at outrageous prices, in Medellin you can get luxury on a budget, so to speak. Even the most expensive rooms usually aren't as wild as you might imagine.
So, if you're headed to Medellin for a day, week, month, or hey, even a year, it's nice to know the best places you can stay. Here's a look at some of the best luxury hotels in Medellin.
Marquee Medellín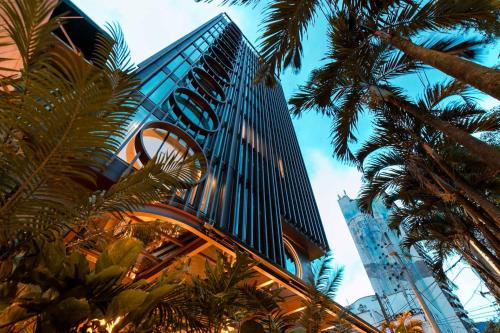 The Marquee is a boutique hotel created for those who seek to live a hotel experience, The Marquee should definitely be at the top of any list of luxury hotels.
The Marquee has a slightly industrial-style design, but it's industrial chic. Plus, it's handily located in Parque Lleras, putting it at the center of some of the best nightlife spots in the city.  
The hotel has six different room types, including:
King suite: featuring a single king-size bed
Deluxe room: featuring two king-size beds
Corner king suite: a corner room with panoramic views of the city. It has floor-to-ceiling windows and of course, a huge king-size bed for you to lounge in.
Jacuzzi king suite: a room with a king-size bed and a jacuzzi. There are great views, too, so you can lounge in the tub while taking in the sights of the city.
Luxury penthouses: The Marquee has two luxury penthouses that feature a living room, dining room, a jacuzzi, private bathrooms, and multiple bedrooms.
Aside from the beds, all the rooms feature air conditioning, Wi-Fi, a minibar, a filtered water station, a smart TV, and a desk. They also have gold-plated furniture and wooden accents.
If you venture out of your room, you'll be treated to a stunning rooftop with a swimming pool and 360 views of the city.
Still, one of the stars of the show at The Marquee is their Italian restaurant, Abbiocco by Carmen. The food is incredible, and it's well worth booking a table there. 
Celestino Boutique Hotel
Celestino Boutique Hotel is located on Vía Primera, the most commercial zone of El Poblado. That gives you easy access to restaurants, fashion stores, supermarkets, and bars in the city.
Celestino has a unique interior design with green accents. If you're an architecture lover, you're going to enjoy the decor here.
Celestino has four types of rooms:
Standard
Deluxe
Superior Deluxe
Deluxe Balcony
All the rooms feature a king-size bed, USB charging ports, air conditioning, and a smart TV.
The hotel's restaurant, Azul Selva Brunch Cafe is located in the hotel lobby. You can add breakfast to any of the rooms, and it's definitely worth doing – the food is excellent. In fact, Azul Selva is one of the best brunch spots in Medellin.
As an additional service, this hotel offers transport from the airport and VIP bilingual chauffeur service. You can just let the concierge know and they'll help you organize those services.
The Landmark
The Landmark Hotel is relatively new in the city and is located in the Manila neighborhood, a few minutes away from some of the most popular tourist spots. The Landmark is pet friendly and suitable for families with children, too.
The hotel has eight different types of rooms. Although, if you're going for a truly luxurious experience, the ones you want to book are:
Deluxe Queen with balcony: a room featuring a private outdoor area and extended balcony space.
Duplex Double: featuring two floors with a queen-size bed on each one. There are also two bathrooms, allowing for added privacy.
Duplex king Suite: a two-floor room with two king-size beds, two bathrooms, a sofa-bed, a jacuzzi, and sweeping views of the city.
Every room is equipped with an electric kettle and a refrigerator so you can prepare tea and coffee in-room. Plus, you can access the laundry service 24 hours a day if you need to take care of personal services.
On the rooftop of Landmark, there's a swimming pool area, and sun loungers to enjoy views of the whole city.
In terms of the food, there's Smash Avocaderia next door. This is a great place for enjoying healthy meals, coffee and smoothies, and snacks.
Loma Verde Hotel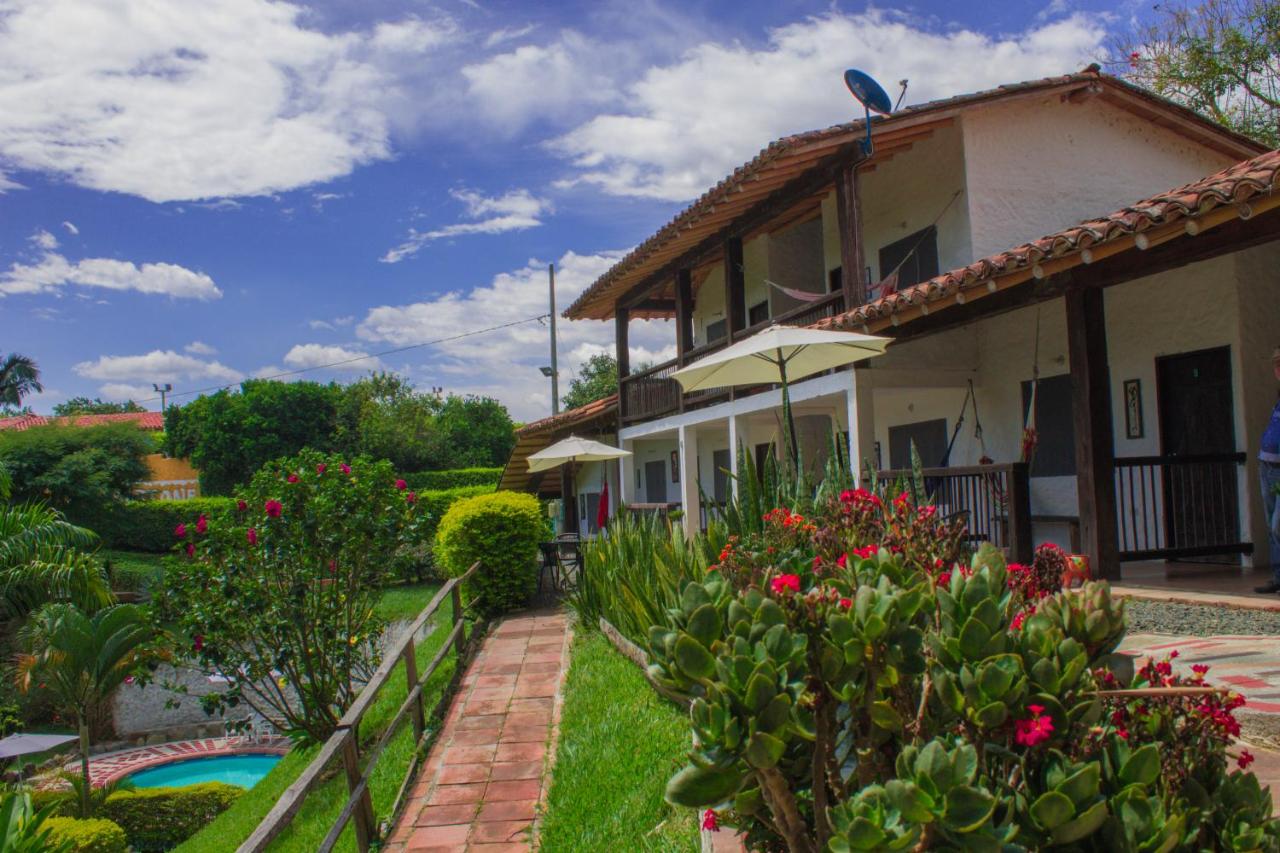 Loma Verde has all the comforts of a hotel but in one or two-bedroom apartments. The maximum amount of people allowed in these rooms is four.
Located close to Provenza and Parque Lleras, Loma Verde has a strategic location close to restaurants, bars, and nightclubs.
Loma Verde has a bilingual reception service 24 hours a day, and parking in case you decide to rent a car. Likewise, on the first floor, you can find a patio like a park inside the hotel. It's a great place to enjoy a cup of tea and some fresh air.
On the roof of the building, you'll find a swimming pool as well as a steam room, Turkish bath, gym, and barbecue area.
This is the closest thing to a luxury apartment. If staying in hotels isn't your thing, this is a good choice.
Other Notable Hotels
There are some other great hotels around the city where you can stay, too. A few top picks among tourists include:
Click Clack
Charlee
23
El Cielo
Marriott
Any of these are great places to kick your feet back and relax. They all come with amazing restaurants and most of them have some pretty stunning rooftops, too.
Are You Ready for a Luxury Getaway to Medellin?
Medellin is home to some pretty incredible hotels. Whether you'll be living it up on the rooftop of the Marquee or you'll be settling in for the night at the Marriot, there are plenty of great places to stay around the city.