1. Enjoy the Fiesta de las Flores (Flower Festival)
If you are lucky enough to visit Medellin in August (I was and frankly it is worth it) you can enjoy the most important festival in Medellin: The Flower Festival. The festival revolves around the Parade of the Silleteros.
The silleteros parade carrying heavy silletas of flowers on their backs. As you can imagine the festival is very colorful with so many flowers. There are also a lot of events and concerts. It is one of the best times to visit Medellin.
2. Enjoy Colombian coffee
Why not? You are in the country where the best coffee in the world is produced. Enjoying it is something you will do every day throughout your trip. One of the things I like most about Medellin is its tastefully decorated coffee shops.
My center of operations in this city is El Poblado, the area that I like the most without a doubt, where you will find both coffee shops of local chains such as the well-known Juan Valdez and other more intimate ones.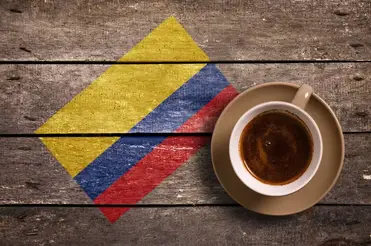 3. EPM Water Museum
In the Parque de los Pies Descalzos, near the right bank of the Medellín River, you can enjoy this extraordinary Science Museum. All the attractions have to do with water.
There are several rooms and tours with audiovisual exhibits or real experiences and experiments; it is one of the most playful and educational things to do in Medellín with children.
4. Santa Fe Zoo
South of the city center, you can also visit the city zoo. It has one thousand three hundred species of animals and almost five hundred species of plants and trees. Most of this biodiversity is native to the Americas. You will be surprised by a large number of bird species.
The zoo also has a store, a children's area, and snack stands.
5. Party at Lleras Park
Lleras Park, located in the heart of the El Poblado neighborhood, is the epicenter of Medellín's nightlife. The square and surrounding streets are full of restaurants, bars, and nightclubs. Each place has its type of music so you are sure to find the atmosphere you like.
Just stroll around the area and you will see everything there is. If you want to take a name with you, then one of the most fashionable places is Vintrash, with several floors and music environments.
In Lleras Park there is plenty of Antioquian aguardiente. You have to try it of course, but don't overdo it. One night I went overboard and the result is what you see in the photo. Fun the night yes… but the next day I prefer not to remember it.
6. Route to the Angel Falls waterfall
A few kilometers south of Medellin, in the town of Envigado, there is a very nice hiking route. It runs along a tributary of the Medellín River and is not very long, although there are some difficult sections where you have to climb or descend with ropes.
The most important points are the Chorro de las Campanas and the Salto del Angel waterfall, much smaller than the Venezuelan one, but a nice place to take a bath.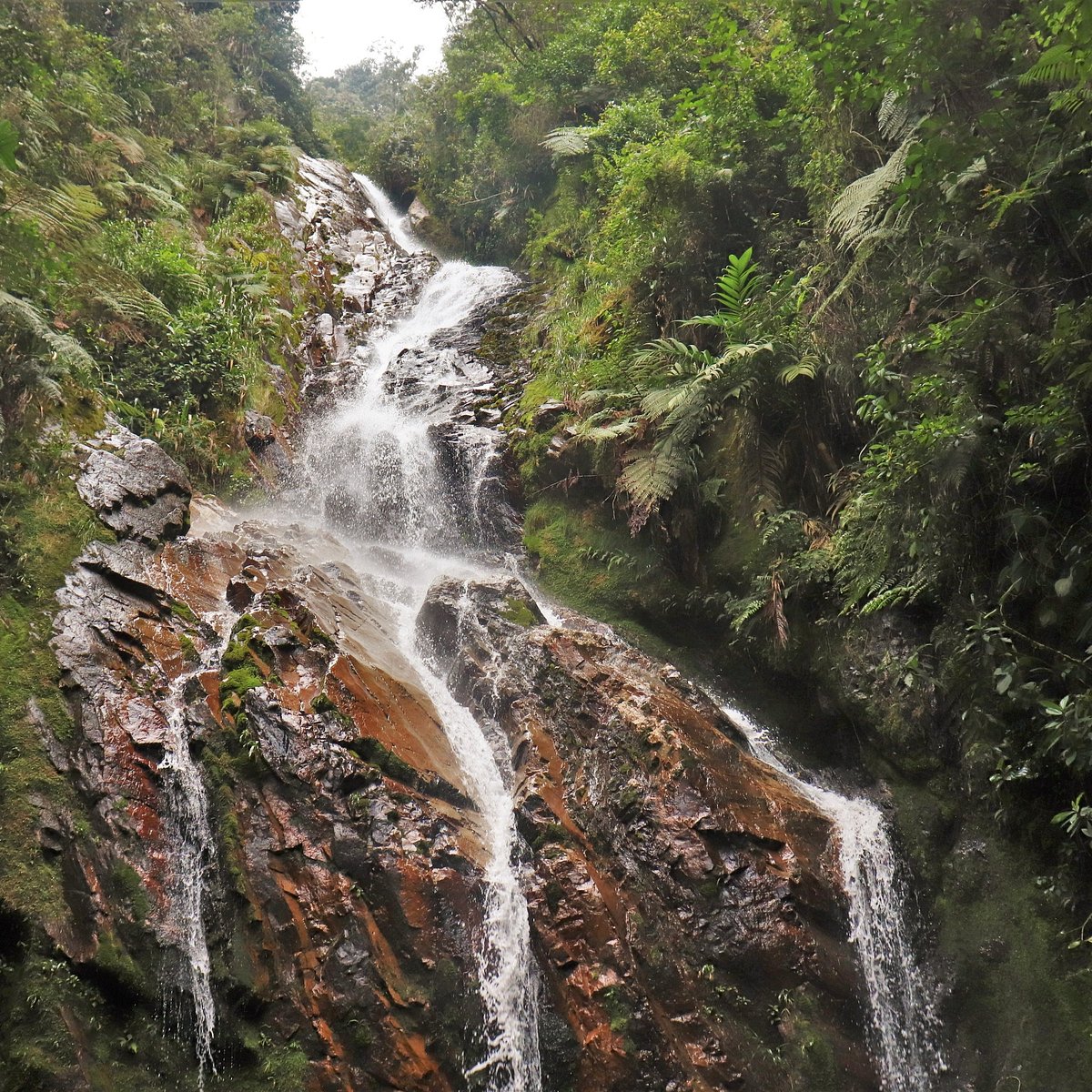 7. Back to colonial times in Santa Fé de Antioquia
Santa Fé is older than Medellín. It was created by the Spanish in 1541 and was the capital of Antioquia until 1826. In addition, it maintains the colonial style in its streets and buildings.
Highlights include the city's cathedral and the 19th-century Puente de Occidente (Western Bridge) over the Cauca River. Santa Fe is only 56 kilometers away and there is very good communication with Medellin. This day trip is one of the things to do in Istanbul.
You can do it on your own going by public transport or on an organized tour. It's up to you. I went on my own by bus from Medellin.
8. There goes my favorite discotheque… Dulce Jesus Mio
Dulce Jesús Mío is one of the best nightlife proposals in Medellín. The concept is purely Colombian. In the joint, you eat, drink and dance. All of this is enlivened by actors who dress up in costumes, adopting roles and interacting with the people, and by shows throughout the night.
It is a bit reminiscent of Andres Carne de Res in Bogota, obviously saving the differences of what for me is one of the best nightclubs not only in Colombia but in the world.
In any case, go to Dulce Jesus Mio at a reasonable time to get a table in a good location, or better yet, a reservation. It is very fashionable and if you show up unexpectedly you might be left on the street.
9. Learn to dance salsa
Visiting Medellín can be a great opportunity to learn to dance salsa or bachata. One of the best-known academies is Dancefree. They make it easy for you. This academy is located in one of the most famous nightlife areas of Medellín: Parque Lleras.
In addition to paid classes, they also allow you to book to participate in free classes. You just have to access their website to make the reservation. It's worth it because they also have a bar with a dance floor to practice your moves and live music.
10. Graffiturismo: the best graffiti can be found in Comuna 13.
Besides learning to dance, another of the things to do in Medellin is to visit this neighborhood. It used to be a gang neighborhood and very dangerous, but today it is one of the most interesting tourist attractions to see in Medellín thanks to the work of local artists.
Medellín is a true laboratory of social experimentation. From being one of the most dangerous cities in the world, it has become a very attractive and dynamic city, largely due to the recovery of marginal spaces such as the Comuna 13.
It is so popular that tours are organized to visit the best graffiti in streets such as San Javier Boulevard.
11. The best helicopter views of Medellín
Another thing to do in Medellin (for the more daring and with the budget for it) is to hire a helicopter ride to fly over the city. The trip departs from Olaya Herrera Airport, lasts about 20 minutes, and takes you on a bird's eye view of the most interesting points of the city.
To enjoy this service, ask at your hotel. Surely they will give you the necessary information. You can also book the activity online.
12. The best bean dishes
In the leisure area of Parque Lleras there are numerous restaurants and most of them serve traditional Colombian food. One of the most popular is Mondongo's where you can try the "frijoles antioqueños", arepas, Sancocho or Sopa de Mondongo Antioqueño.
13. Try Medellín's craft beer
Medellín's restaurateurs are betting big on craft beer. And one of the best places to try it is Cervecería Libre, on Carrera 44 and near the Museum of Modern Art. The brewery produces its products and the atmosphere is quite youthful and informal.